Thursday, July 30, 2015
Comelec: Smartmatic bags P1.7-B PCOS deal
(The Philippine Star)
|
Updated July 30, 2015 - 12:00am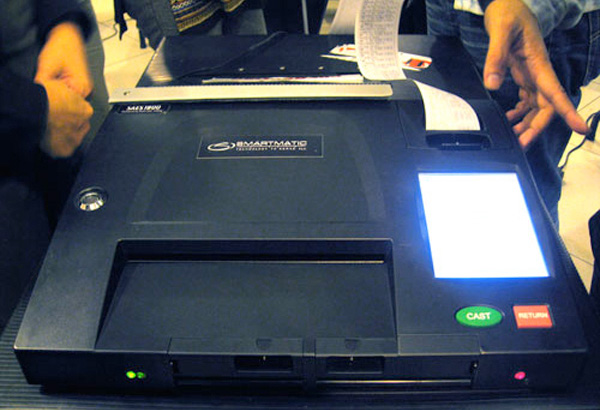 Sunday, July 19, 2015
The Supreme Court, the Comelec and the 2016 elections
www.manilatimes.net
OCCASIONS when institutions and pillars of our public life are brought together in one case before the high court are rare. We should treasure them as an opportunity for our citizenry to learn and understand the workings of our constitutional democracy.
In that light, we welcome the order issued by the Supreme Court to the Commission on Elections (COMELEC) to comment on the petitions filed by citizen groups, which seek to nullify the poll body's holding of public biddings for the update and repair of voting machines for the 2016 elections. This case offers one glimmer of hope that sanity, order and legality can be made to prevail in the conduct of next year's balloting.
VOTERS' PLEDGE
I am a Responsible and Principled Citizen.
I will educate myself and others about the issues at hand so that my vote is a meaningful and relevant exercise of my right of suffrage.
I pledge to vote for candidates who will abide by the duly constituted rules on campaigning because I understand that those who refuse to obey the law in the little things are not likely to obey the law in the more important things;
I pledge to vote for candidates who, by word and action, renounce violence, coercion, vote-buying, and corruption as means for getting elected;
I pledge to vote for the candidates who listen to their constituents and are responsive to the needs and aspirations of those they seek to represent;
I pledge to vote as my conscience dictates in all elections.
I make these promises freely and upon my honor.
(This Voter Pledge was read at the Unity Walk of 13 January 2013, by COMELEC Commissioner Elias R. Yusoph)
SOURCE: NAMFREL